Dumbwaiter Maintenance is very important for your service lift, we are UK specialists.
We know your Dumbwaiter can be the lifeblood of your operation and causes major stress when not in full operation. With regular lift maintenance many problems can be avoided at a very low cost, avoiding expensive repairs. Overworked motors and machinery, usually due to lack of lubrication are common issues experienced during long services without maintenance.
From our experience, a typical dumbwaiter needs to be serviced twice a year to maintain good working order, completed every six months.
We don't use confusing jargon, we just keep it simple. If we notice specific issues with your lift, these will be discussed with you during your service including any necessary preventative measures.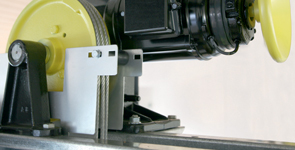 Dumbwaiter Servicing
During dumbwaiter services we typically expect to be on site for up to 30 minutes, including a number of visual and physical checks. We ensure all moving parts are freely moving and lubricated, as this is critical for the day-to-day use of a dumbwaiter. We also confirm that all other critical parts are all operating as they should, such as the lift motors, dumbwaiter ropes and doors.
Once the dumbwaiter service report is complete, a copy of your report can be kept on site within your own Dumbwaiter Maintenance Lift File.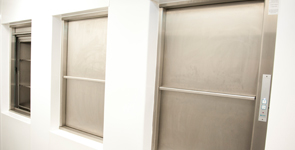 Dumbwaiter Maintenance Cost
The cost of dumbwaiter maintenance is very low in comparison to almost any other lift within the market, mainly due to the fact that it is a simple product that requires fewer services.
Our Lift Company will quote each dumb waiter maintenance agreement on an individual basis to ensure you receive the most economical price for your requirements. We always consider the usage of the lift and ensure you are well advised of when we intend to visit your premises.
Why choose us to maintain your Dumbwaiter?
Our business lives and breathes service lifts and dumbwaiters, and we specialise in the product exclusively. We believe customers may not always receive specialist care for their dumbwaiters when using a broader maintenance company.
Our Lift Company appreciates what you expect from your lift, and have built our services around our customers' demands and needs.
Our focus on service lifts and dumbwaiters alone allows us to give a first class service to you, and helps give confidence in our experience within this specialist area.
Our engineers are experienced in many dumbwaiter products including Micro Lifts, Husbands Lifts (Balmatic), BKG Advantage and SKG Dumbwaiters.